Founded in Texas in 1995, KDJ Consultants began with a group of dedicated healthcare professionals who understood the importance of data accuracy, cost efficiency and timely response within our healthcare system. The medical record review team expanded quickly to include project management staff and additional registered nurses to service neighboring states. KDJ Consultants services hospital systems, independent physician associations (IPAs), health plans and physician groups  throughout the United States.
KDJ Consultants developed a project management database that enables active project management, maintenance and real time reporting. This program benefits our clients, contractors and employees in streamlining operations and activities.
*SOC 2 Certified
**Woman-Owned Business Enterprise (WBE)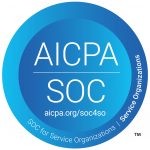 *SOC 2 SM – Reports on Controls at a Service Organization Relevant to Security, Availability, Processing Integrity, Confidentiality and Privacy: SOC 2SM reports are examination engagements performed by a service auditor (CPA) in accordance with AT Section 101, Attest Engagements, of SSAEs (AICPA, Professional Standards, vol. 1) using the predefined criteria in TSP section 100, Trust Services Principles, Criteria, and Illustrations for Security, Availability, Processing Integrity, Confidentiality, and Privacy (AICPA, Technical Practice Aids).
** Woman-Owned Business Enterprise (WBE) indicates this business has been certified by the North Central Texas Regional Certification Agency in accordance with WBE policies and procedures as a Woman-Owned Business Enterprise.  www.nctra.org
---
Mission
KDJ's mission is to be the first choice in reliable, accurate medical record review, exceeding client expectations while providing a rewarding environment for our staff.
Vision
KDJ's vision is to be one of the nation's leading providers of expert quality review throughout the healthcare industry enabling businesses to facilitate meaningful improvements in the efficiency and quality of healthcare.
Values
We are valuable partners to our clients
We always give 100%
We do not accept a new contract unless we are sure we can exceed expectations with all contracts
We do all work on time, on target and on budget
We are your Medical Record Review Experts
Nurses
KDJ Consultants ensures quality through:
RNs with integrity and a broad experience base
On-going training and continuing education
Contract specific training
Inter-rater reliability and oversight
KDJ Consultants Registered Nurses are:
Highly Qualified
Experienced in Medical Record Review
Highly Motivated
Interested in educating office staff
Available when and where you need us